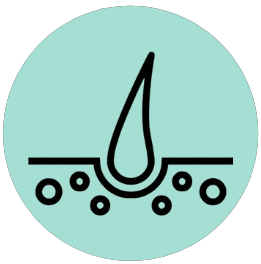 Fall? Only chins will drop
The correct cleaning done with My Brush will unclog the pores of the scalp, making the hair follicles receive nutrients from our body again and strengthen, drastically reducing the fall due to weakening.

Rapunzel in sight!
In addition to perfect cleaning, My Brush has anatomical bristles and ideal for massaging and stimulating the blood vessels under your scalp, increasing the circulation of nutrients and oxygen in the follicles, making your hair grow faster and stronger.