Women, Discover the Sneakers that Understand Your Needs: UltraRun Pro
Ladies, we know how difficult it can be to find the perfect sneaker that meets both your need for comfort and style. That's why the UltraRun Pro: Simply Waterproof is the shoe you've been waiting for. Designed to be unisex, it offers the best of both worlds: cutting-edge shock-absorbing technology for those long runs and a range of colors to express your personality. And best of all, it's waterproof! Now you can run in any weather without compromising comfort or style.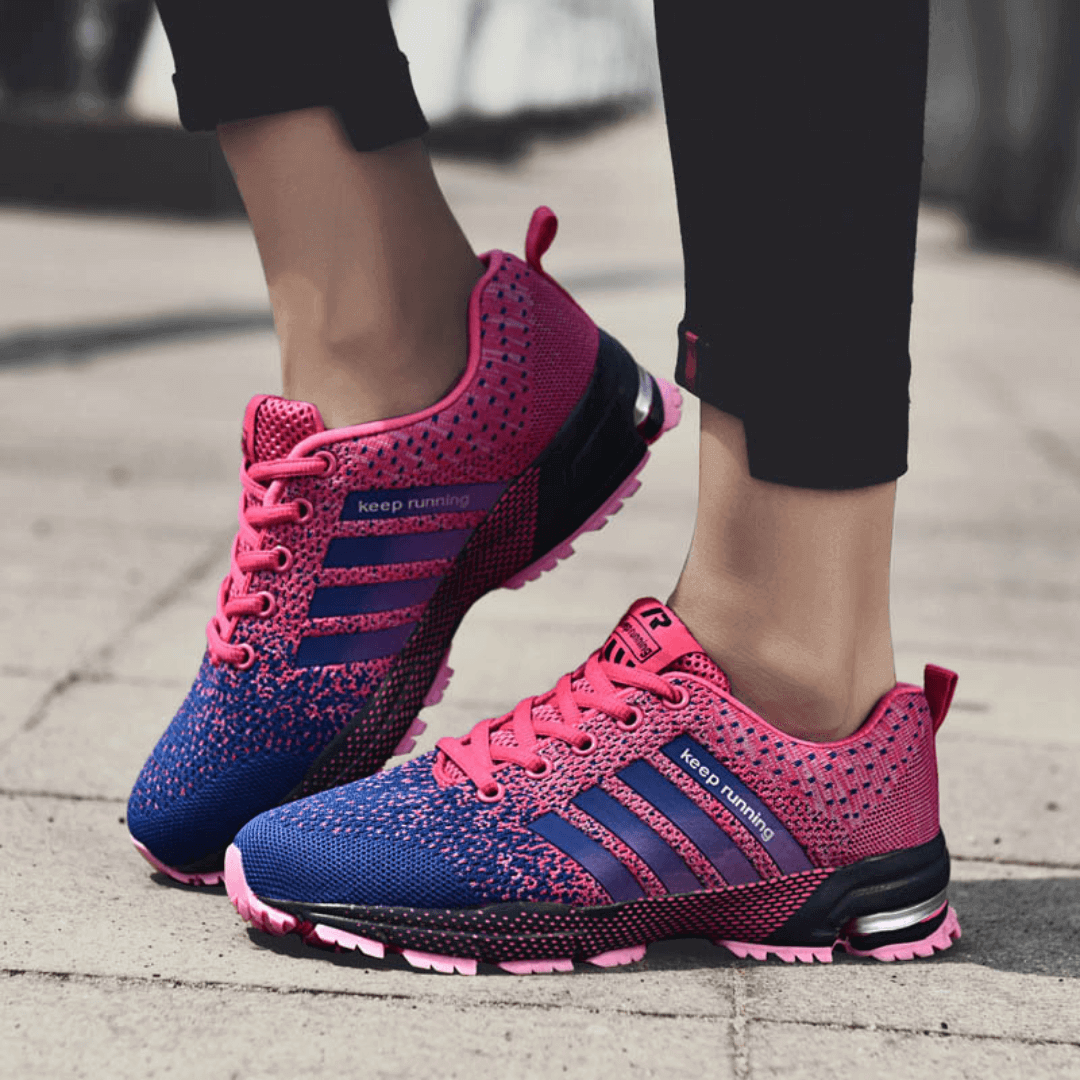 Men, Discover the Sneakers Made for You (and for Her Too!): UltraRun Pro
Gentlemen, if you are tired of choosing between performance and style, your problems are over. The UltraRun Pro: Simply Waterproof is the unisex shoe that offers both. With advanced shock absorption technology, this shoe maximizes your performance, while its flexibility allows for a more natural run. And yes, it is waterproof! So no matter the weather, the UltraRun Pro is always ready for action. Plus, with six colors to choose from, you can find the pair that really speaks to your aesthetic.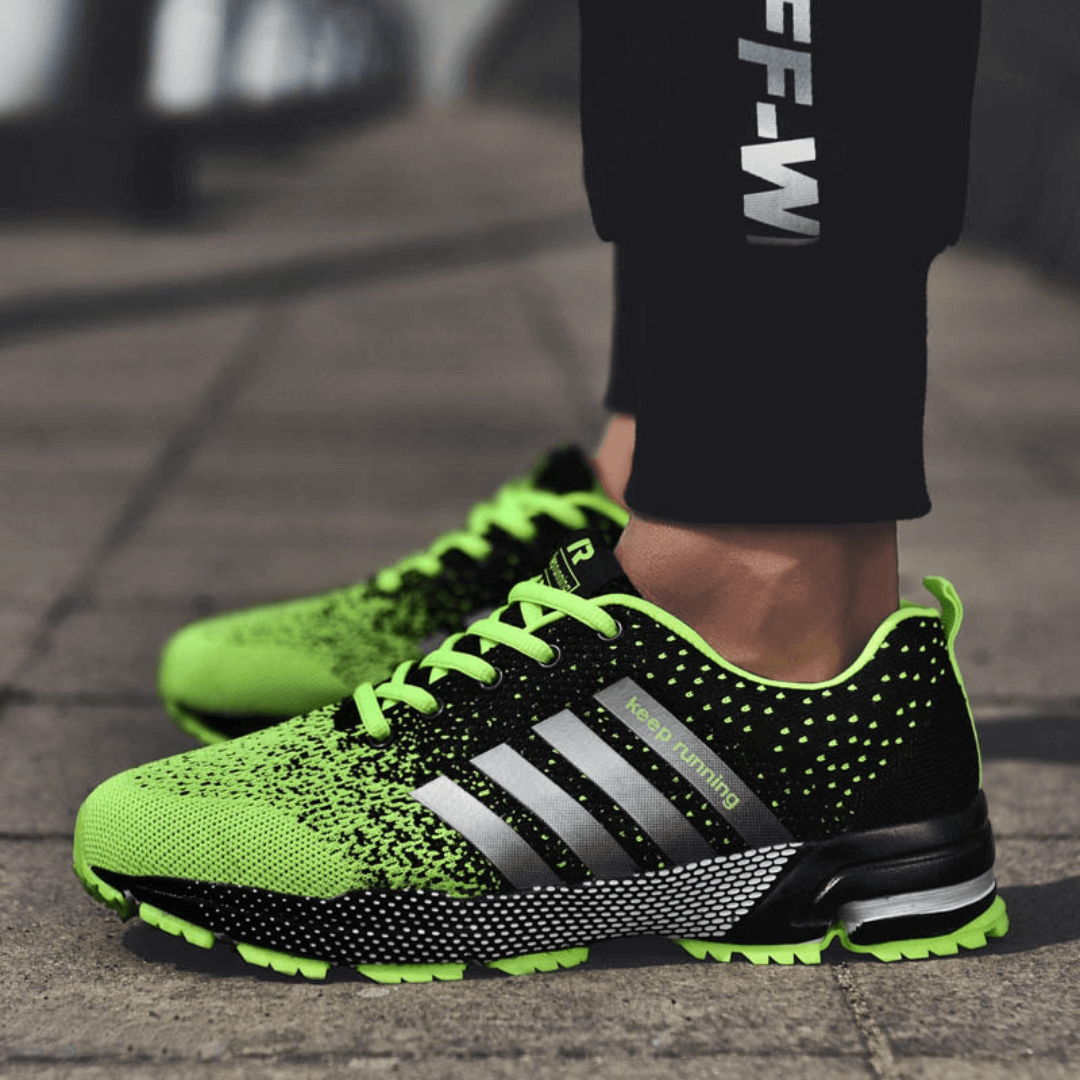 Discover the Versatile UltraRun Pro Palette
Color is more than an aesthetic choice; it is an expression of who you are. With this in mind, UltraRun Pro: Simply Waterproof was designed with a color palette that transcends genres:
Blue: Ideal for those who love the serenity and confidence that this color brings.
Red: For the passionate and adventurous, whether man or woman.
Black and White: A classic that never goes out of style and matches any outfit.
Green: Perfect for lovers of nature and tranquility, regardless of gender.
Black: Elegant and versatile, a color that speaks of authority and sophistication.
Pink: A touch of fun and femininity that has gained popularity among men and women.
Each color has been carefully chosen to ensure you find something that resonates with your personality, regardless of your gender. Choose the color that speaks to you and experience the versatility of UltraRun Pro today!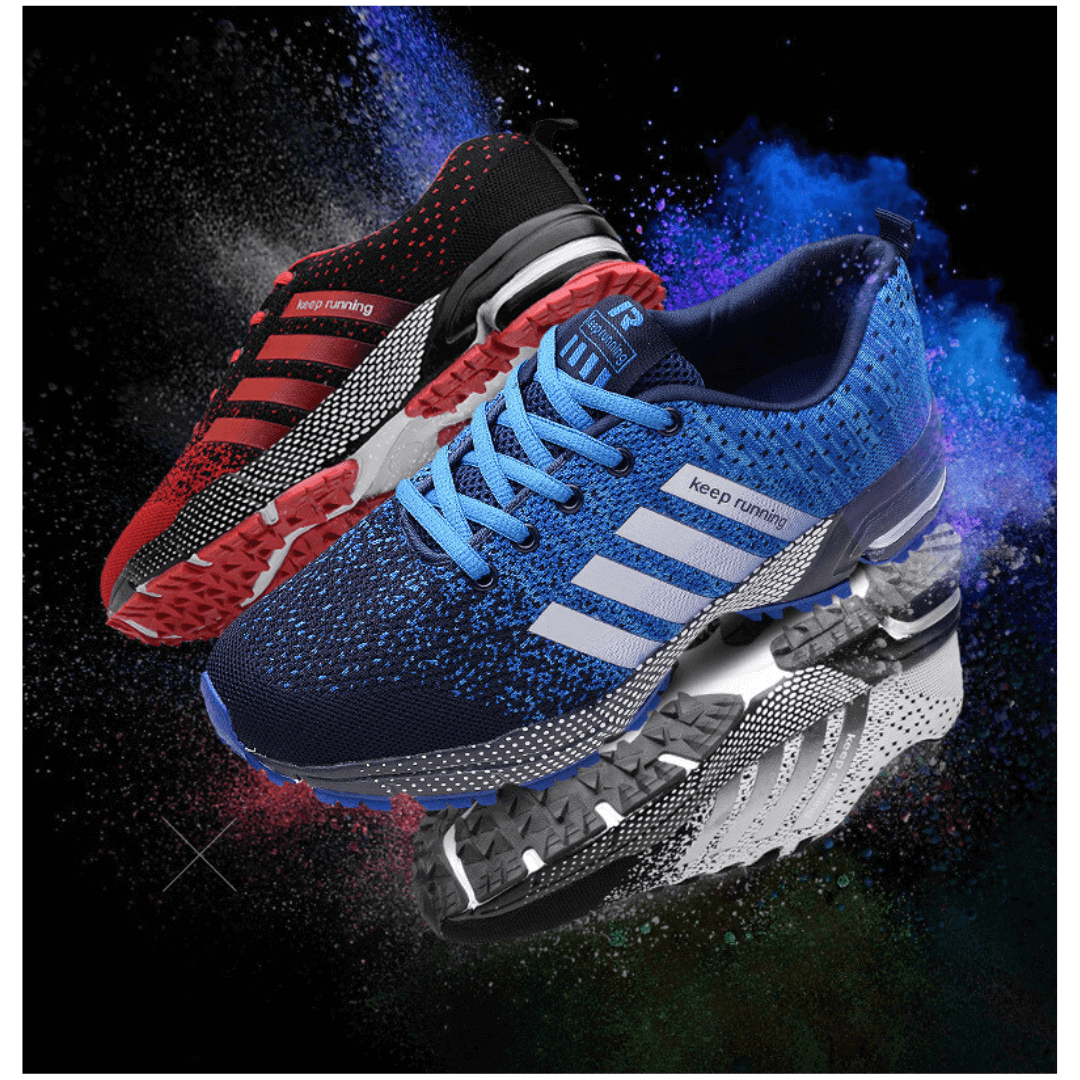 UltraRun Pro: The Design That Goes From Gyms to Cafes
In a world that's constantly on the move, you need a shoe that can keep up with your diverse lifestyle. That's where UltraRun Pro comes in: Simply Waterproof. Designed with a perfect balance between sportiness and casualness, these are the sneakers you can wear almost anywhere.
From Gyms to Trails
With its advanced shock-absorbing technology and waterproof material, the UltraRun Pro is the perfect companion for your intense training sessions or outdoor runs. Feel confident taking on any sporting challenge that comes your way.
From Work to Happy Hour
But UltraRun Pro isn't just for athletes; Its sleek design and versatile color range make it ideal for everyday use. Go straight from the office to a casual date or happy hour with friends, knowing that your feet will not only be comfortable, but also stylish.
No matter where life takes you, the UltraRun Pro is ready for the journey. Experience the versatility of this unique design and discover how it can fit into every facet of your life.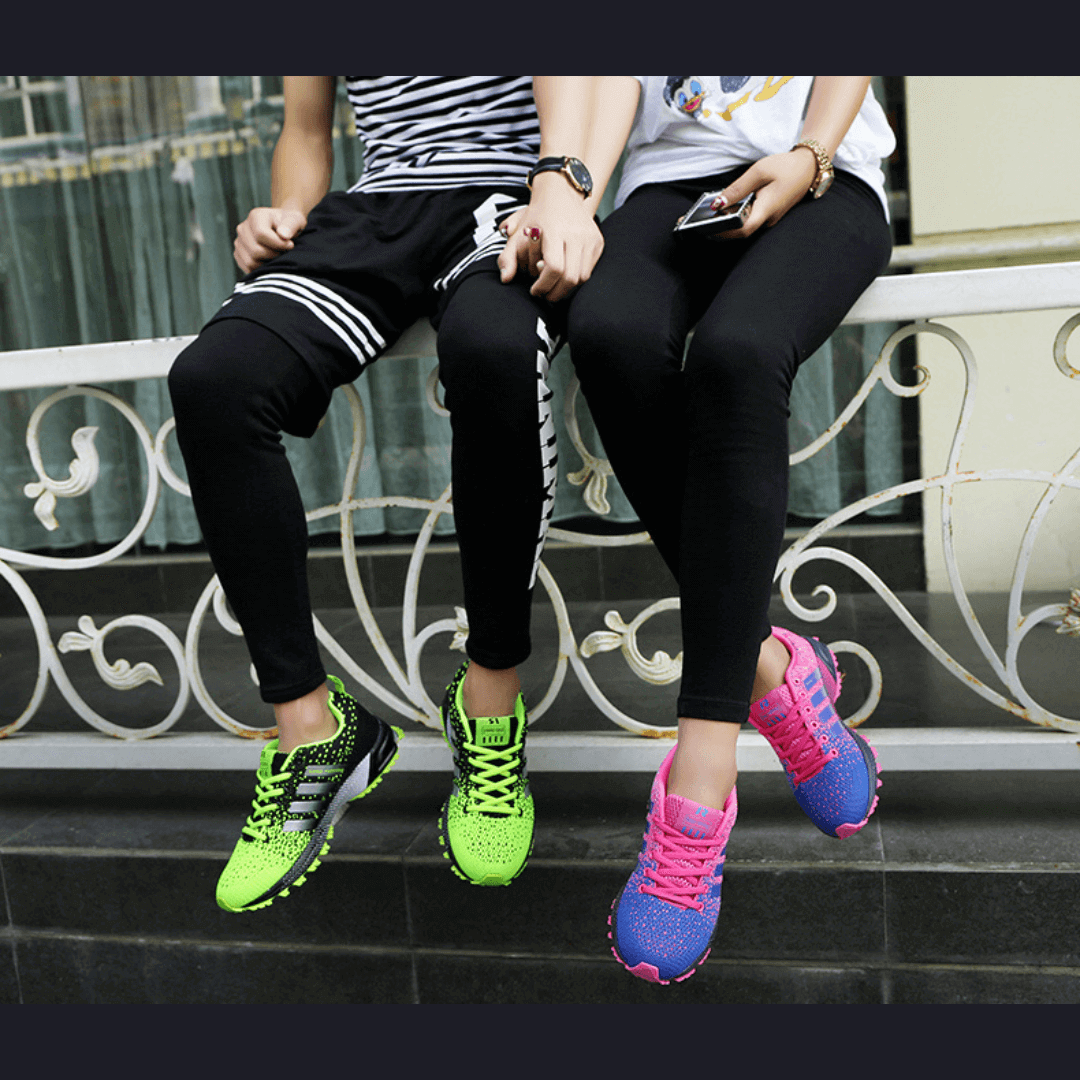 UltraRun Pro: Quality and Comfort in Every Material
The UltraRun Pro doesn't compromise when it comes to quality. Featuring a faux leather upper for durability, an EVA outsole for lightweight comfort, and a synthetic lining with fabric sockliner for maximum comfort, these unisex waterproof sneakers are built to last and please. Experience quality in every step with UltraRun Pro!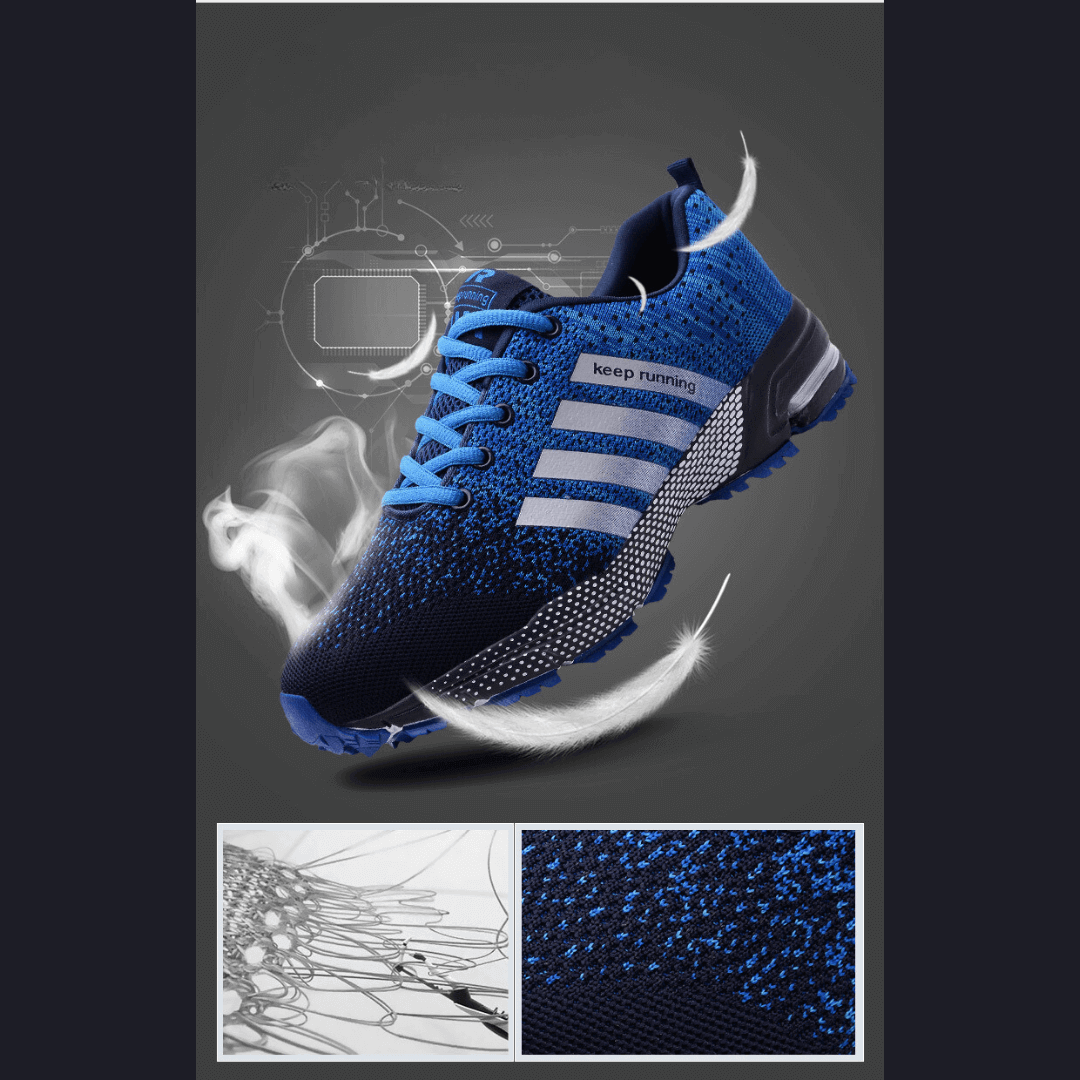 UltraRun Pro: Cutting-edge Technology for Impact Absorption and Flexibility
The UltraRun Pro goes beyond comfort and style, incorporating cutting-edge technology into its design. The sole made of EVA material is designed to absorb impact with each step, minimizing stress on your joints and allowing you to run longer and better. Plus, the shoe's unparalleled flexibility adapts to your foot's natural movement, giving you a smoother, more efficient run. With UltraRun Pro, you're not just running; you are experiencing the next generation of footwear technology.