get the hairstyle of your dreams easily at home
designed with you in mind, this hairstyler is the perfect replacement for the expensive trips to the beauty salons. Equipped with 5 accesories that help you to dry, smooth, straingten, curl & volumize your hair in minutes at home.
✓ easy to use & lightweight
✓ suggested with the luxury leather case
salon-quality curls that last all day
half the time it takes to dry and style your hair. Ditch the dryers, curlers, and straighteners in favour of this 5-in-1 air styler for salon-quality results that last all day.
✓ use on damp hair for a better styling
✓ perfect to use with one hand
say goodbye to damaged & frizzy hair
working for all types of hair, with the negative Ion technology you are protected from split ends, heat damage and frizz effect.
✓ choose one of the 3 heat settings that fit your hair
feel & look sexier with the perfect hairstyle
don't let a bad hair day to ruin your mood again. Enhance your cheekbones, eyes and smile with the perfect hairstyle made by you,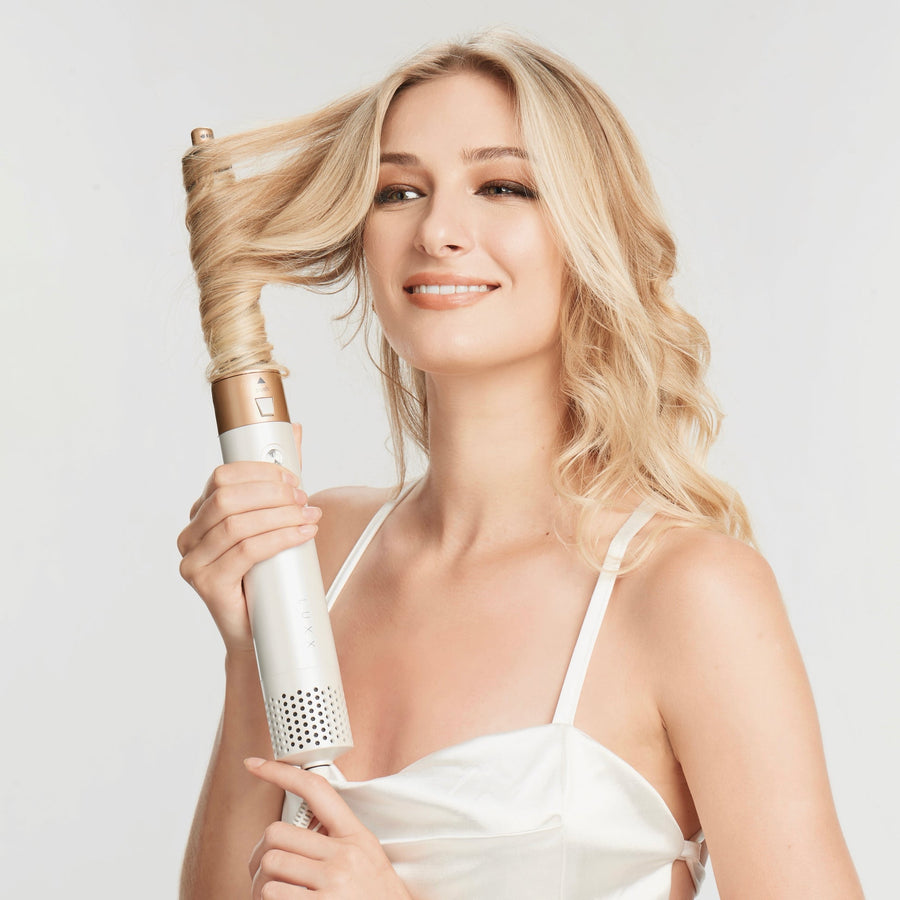 changed the hair of 9,325+ women

97% reported that is more easier than before to style the hair in minutes

92% indicated that their hair is healthier and free of burn damage.

89% reported that the trips to the beauty salons are gone